Secrets to creating an adaptable dining space
Here we unveil the secrets to creating an adaptable dining space.These days, our living spaces are becoming less formal, more adaptable and multi purpose as the cost of real estate in urban areas keeping growing and space becomes more of a luxury, than a given.
 Use rugs as markers for an adaptable dining space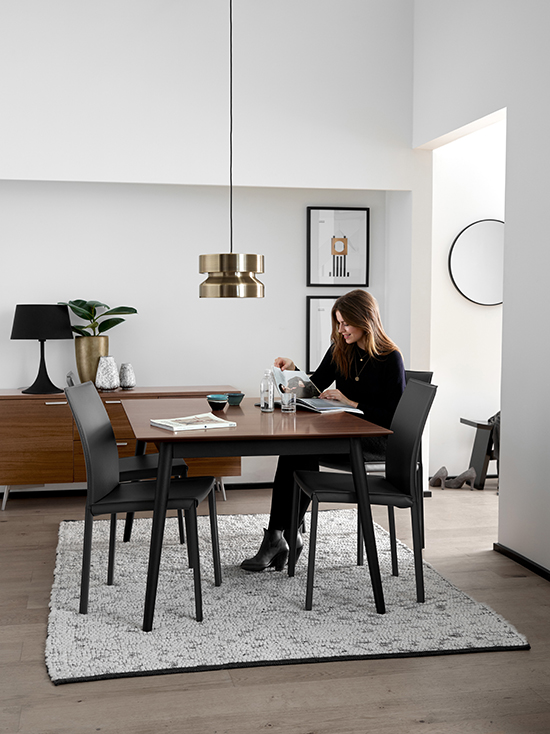 The majority of modern apartments have an open living plan, where the kitchen, dining and living areas are all part of the same space. So it's important to be able to break up the space and make them into break out or separate areas. An easy way to do this is to start with the floor space and use rugs to create boundaries or focal points on the floor. If you use one rug for your living space in front of the sofa and another for underneath your dining table, this will help create visual boundaries between the spaces.
Flexible lighting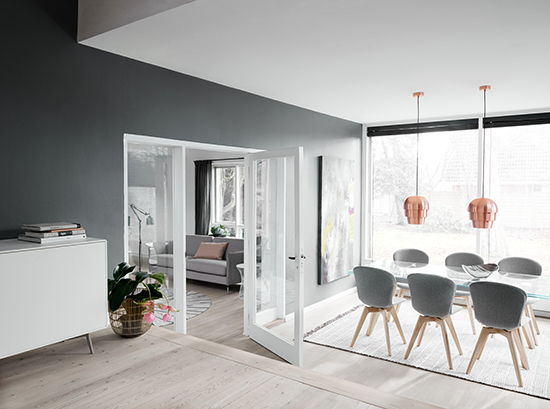 Play around with your lighting options and consider using and moving around different lamps to change up the mood and create focal points depending on how you want to use your space. Your dining table may need to be your home desk for work during the day also, so an angle poise lamp would be a great option. At night, you can turn this off and turn on an overhead pendant light, adding in some chunky unscented candles to transition it into an intimate dinner setting for guests. BoConcept offers a range of sleek and functional lamps and lighting fixtures to suit every occasion.
A bespoke storage solution
A customizable storage solution in your dining space such as the BoConcept Copenhagen wall system is a great way to make the most of your adaptable dining space. It solves two problems, storage what you don't want out of sight and working to your exact space. From this design, you can create a sideboard, TV unit, bookcase, desk or a combination of all the above! You decide what you need and design your own customized piece in store with the help of our Interior Design Consultants.
Dual-purpose furniture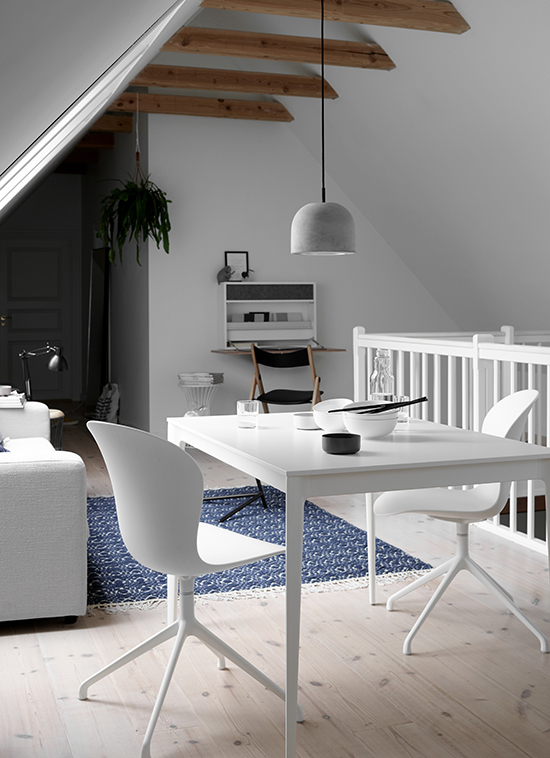 The Torino dining table has been designed to work in any space, whether it be a work space, an adaptable dining space or commercial showroom space or restaurant. With its sleek, organic, Scandinavian lines and 90 degree corner edging, this table can be joined with another to form one seamless long table. It's the blank canvas of tables and works well with any style of chair, whether is be a sleek office chair or stylish dining chair, this table is the perfect piece for both.
To discover more about these dining table options, visit one of BoConcept's furniture stores in Sydney at either Crows Nest or Moore Park's Supa Centre, where you can speak with our Interior Design Consultants and learn more.
Watch the below video to see how a dining space transforms, when one of BoConcept's interior designers Stephanie styles and extends the Milano dining table. For more videos like this you can subscribe to their Youtube channel and get style savvy!