Dining Chairs – Divina Stackable White Dining Chair with Black Back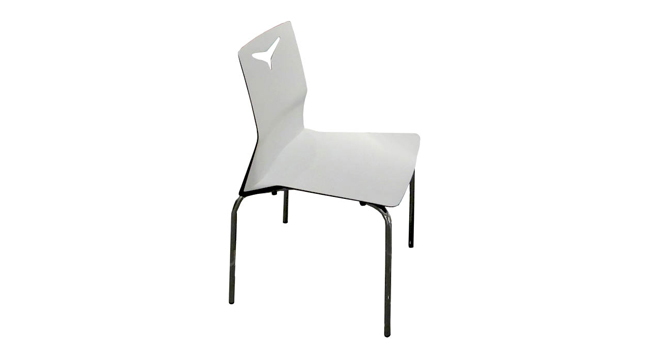 The Divina chair is the perfect solution for social gatherings at home. It's a basic stackable dining chair that can be used for entertaining. The minimalist yet sturdy design means it can also be used all year round. It's also extremely low maintenance and can be cleaned with a damp cloth.
Material: Soft polyurethane- white seat front, black back.
Click here to view our store locations
 Or contact Beyond Furniture on 1300 11 22 33 for further details.
Features:
The Divina Dining Chair features contrasting colours and a gently angled design, giving it a modern look and making it very versatile
The design features a white front and black rear, perfect for creating dynamic colour and contrast without being over the top.
The angled handle cut out makes the chair easy to move around, whilst reflecting the angles of the design and forming a unique feature.
The soft polyurethane is comfortable to sit on, and easy to care for.
The chairs can be stacked for easy storage
Internal Construction: Soft polyurethane moulded seat, chromed legs, black plastic floor protectors
Other colours available: black/white back; beige/dark brown back; dark brown/beige back.
Please contact Beyond Furniture on 1300 11 22 33 for more details.