Dining Tables – Aster Slide Glass Dining Table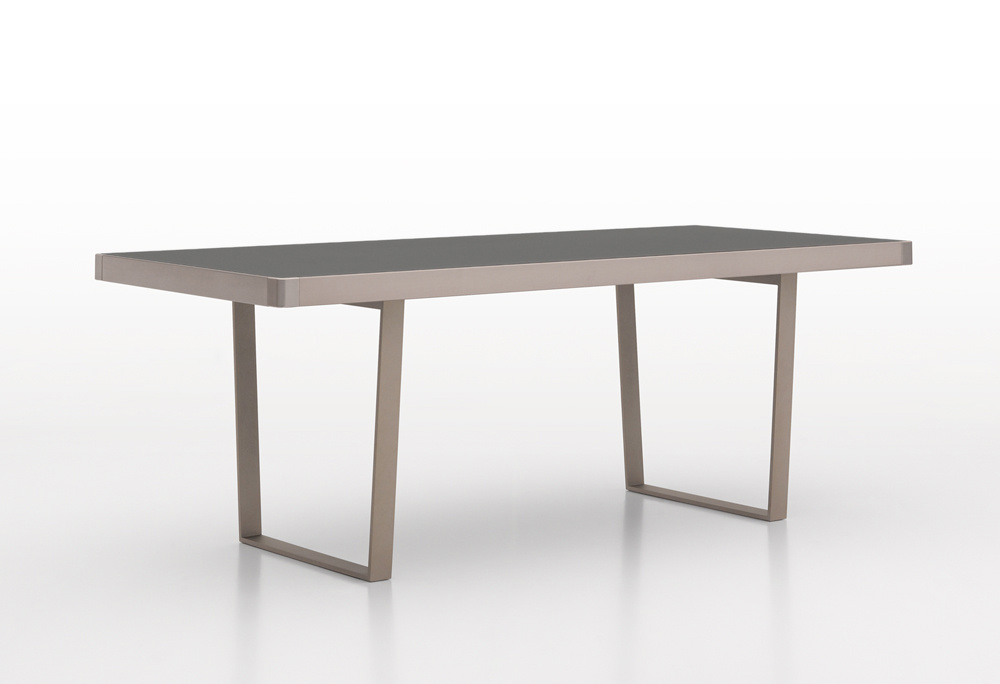 Product Description
Materials: Mocha Satinato (frosted) glass top with champagne coloured aluminium legs and frame
Click here to view our store locations
Or contact Beyond Furniture on 1300 11 22 33 for further details.
Features:
The Aster dining table is a revised version of the popular 'slide' table. The aster features new materials and colouring, the frosted brown glass and champagne coloured aluminium give it a warmer look, suited to the new season earthy colour palette.
The warm finish of golden brown looking glass teamed with the champagne frame means the Aster is versatile and would sit comfortably in a classic interior, or bring warmth to a modern, minimalist interior.
The sleigh style legs and simple frame give the Aster a modern aesthetic, the table is best suited to 6 people, due to the location of the legs.
The Rea, Ana, Lexi or Vera chairs are all finished in complementing champagne coloured metal with leather upholstery, they would suit the Aster perfectly.
The slim size of 2000×900 comfortably seats 6 people
Table Size Guide:
2000x900mm: up to 6 people
Internal Construction: tempered 12mm glass top, sandblasted finish, anodised aluminium (champagne coloured) frame, legs and fixings, plastic feet caps
This modern dining table features a sleek and simple design which is accentuated by the rectangle shape and two-tone colouring. The classy sleigh style legs give this contemporary dining table an unusual twist, making it a stand out piece in any dining room setting. Check out our wide range of dining room furniture to match this stunning piece.
Enquiry Form