How to extend and style the Milano dining table
Beautiful, Scandinavian in design and extendable with one hand. Here we discuss and show you how to extend and style the Milano dining table.
With our modern busy schedules, plans change and you never know who is going to be in or out of the house at any given time, never mind at the dinner table. That's why you need furniture that is flexible and adaptable to your needs, as well as beautifully made. Not only is the Milano dining table flexible, but it is fully customizable so you can make it uniquely yours.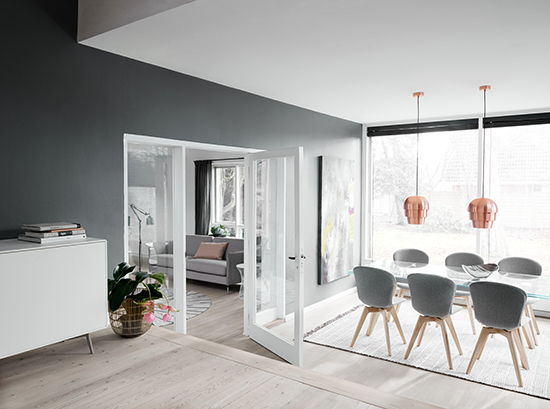 Extend it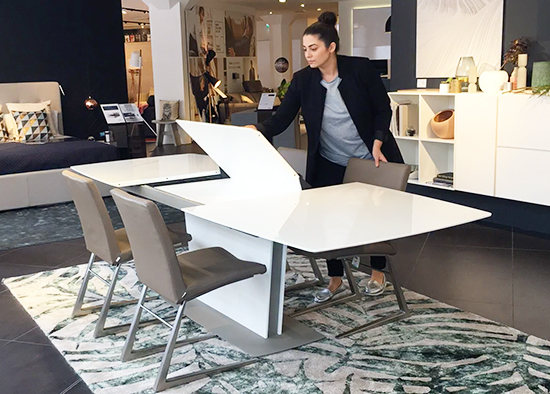 This modern dining table has been designed with a flawlessly smooth mechanism, which allows you to simple pull out the sides of the table to reveal the additional extended piece beneath. Simple pull the handle attached to the folded parts, bring them up and out to form the middle section of your table. Then push the ends together so you get one seamless beautiful dining table.
Style it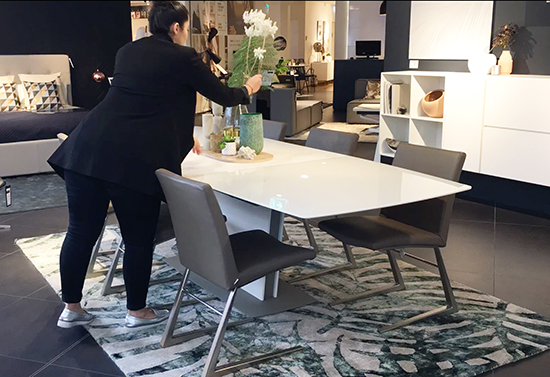 October means spring in Australia, which means lots of entertaining and spring cheer to welcome in the warmer temperatures. There's no better time to spruce up your dining space with new textures, accessories and botanicals to inject some fresh air into your home.
Tips:
Start with your centerpiece – selecting a couple of larger scale vases. Then add in a range of neutral accessories with one or two pop of colours. For spring we love the combination of neutrals with warm metals and a touch of aqua.
Select a range of textures such as glass, concrete, ceramic, wood, warm metals, to give the table a warm welcoming and balanced feel.
Add candles to your candleholders and simple greenery to your vase, choosing neutral whites and green – we used a large fern branch with a bunch of white native flowers.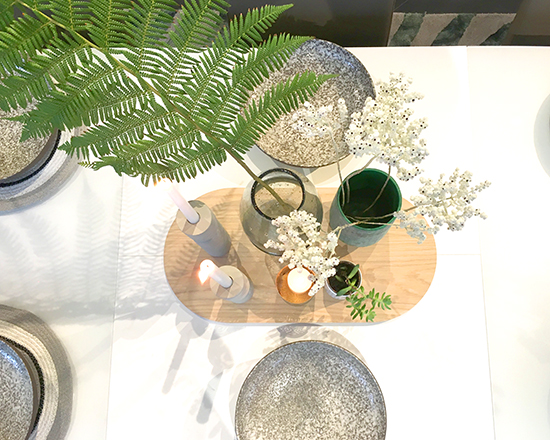 Discover the full range of BoConcept dining tables online or pop into one of their Sydney furniture stores and speak to their team of friendly interior designers.