Console Tables – Astrati Glossy White Console Table With Drawers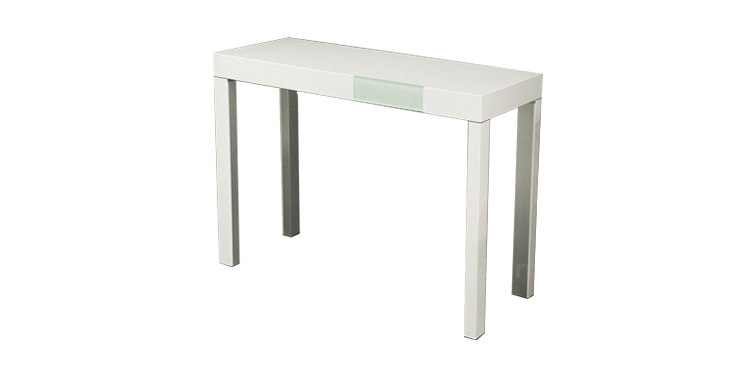 Materials: glossy white polyurethane with white colour backed glass drawer, anodised aluminium details

Click here to view our store locations
 Or contact Beyond Furniture on 1300 11 22 33 for further details.

Features:
The Astrati console is a sleek and simple design with a compact size of one metre, its perfect for entry ways or hall ways or other walls around the house where you would like to create a display or feature.
The Astrati console features one small glass fronted drawer, the drawer is A4 size and perfect for storing keys, notebooks, pens or bits and pieces.
The Astrati makes the perfect base for a beautiful print or artwork, or it could be used as a phone table, to display a modern vase and fresh flowers or even as a compact work station. Team it with a mirror in small spaces to bounce light around and create a sense of space.
The Astrati is also a sleek option for an office or corporate space in an entry or reception space.
The thickness of the top and the aluminium accents on the inside of the legs give this table a modern edge, perfect for contemporary family homes.
Other Options: Incavo 1500mm console table
Other Colours Available: glossy beige, glossy dark grey