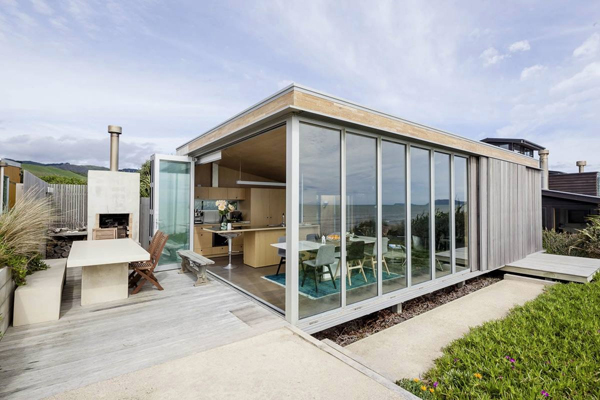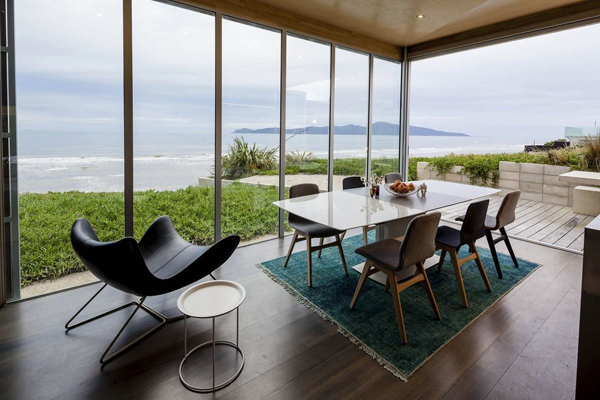 This contemporary beachfront home in Kapiti sits on the North Island of New Zealand, and was styled by the incredible team at BoConcept Wellington. This home features a living room with an adjoining open-plan kitchen, and a bedroom with a walk-in wardrobe and a small bathroom. Floor-to-ceiling windows and sliding doors line the beachfront side, bringing in plenty of natural lighting to fill the space. Our Milano Extendable Dining Table, London Chairs and Ancient Rug create a beautiful dining setting amid the expansive coastal view.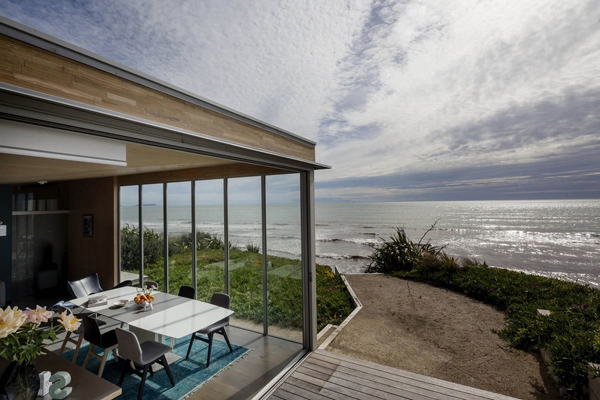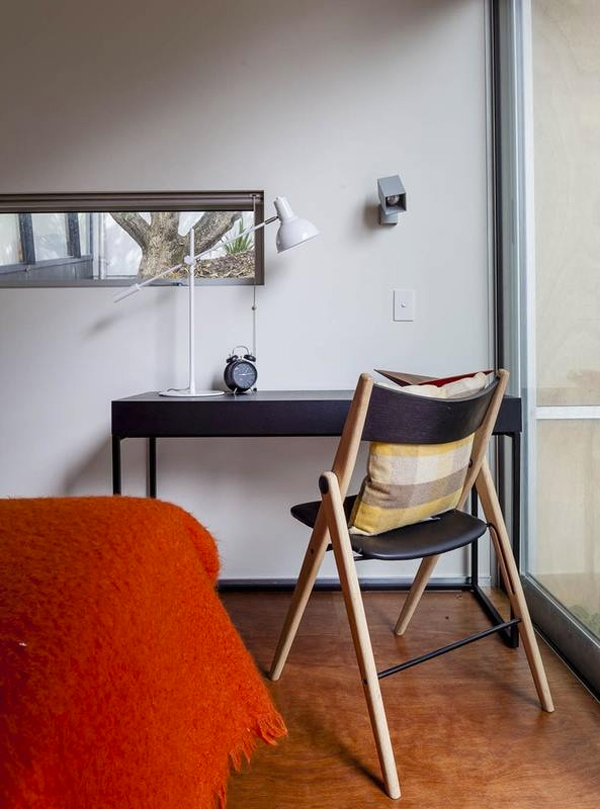 The Brest Console Table is shallow enough to fit into any nooks and crannies, however it provides the enough space to work as a desk. The Oslo Folding Chair finishes the look of brilliantly! Architect Carolyn Walker wanted to keep the home "low key: not something ostentatious or shout-y but something quiet". This sensitivity to the surrounding landscape has definitely been reflected in the interior styling of the space.
Click here to view our store locations
 Or contact BoConcept on (02) 9437 0066 for further details.