A versatile modern dining chair, that can be used 5 ways
How many modern dining chairs are designed so well that they can be easily adapted to almost any space or occasion? In this blog, we talk about a versatile modern chair, that can be used in 5 ways – the Adelaide chair. A consistent top seller at BoConcept, the Adelaide is one size fits all chair that is as adaptable and functional as it is beautiful. Fully customisable, it comes in a range of finishes and legs styles as well as the option of having a swivel function and castors. This chair offers real value for money and timeless Scandinavian design.
Dining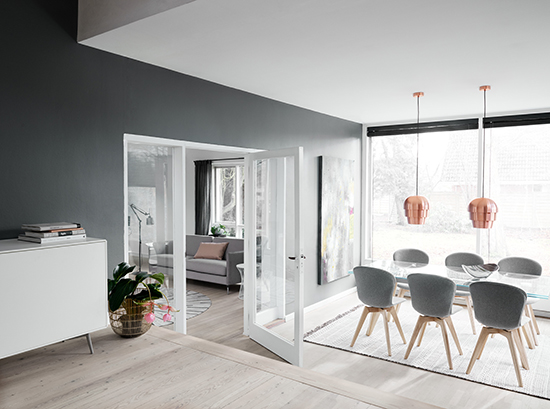 The Adelaide chair is perfect in a casual or more formal dining setting as set of 4 or 6 chairs matched with a modern dining table. For more compact dining spaces, you have the option of a simple straight back on wooden or metal legs, or for something more luxurious you can opt for a swivel function with arms in black, white, fabric or leather.
Office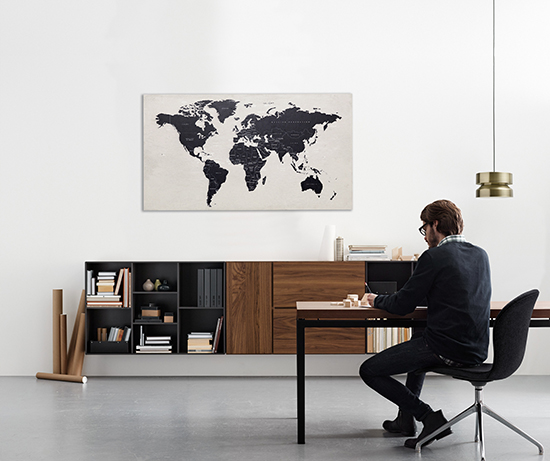 If you work from home or an office, the Adelaide chair can be easily customized with a set of castors so that you can move around your workspace with ease. It works just as well at a dining table that doubles up as a work or study desk too.  Opting for leather adds a little lux to your workspace too.
Outdoor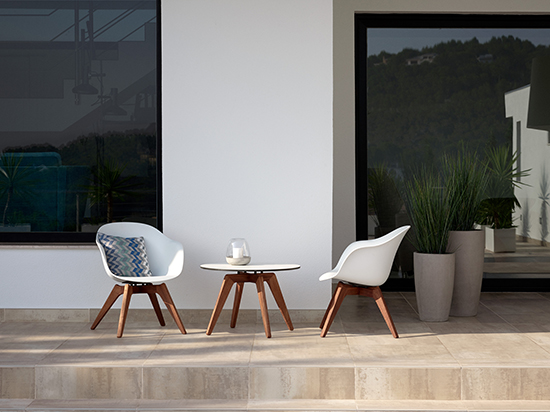 For the warmer months, you can take your Adelaide chair from indoors to the outdoors and enjoy the sun on your face from the comfort of your chair. This modern dining chair comes in both white and black high-pressure laminate, purposely designed for indoor/outdoor use and will withstand exposure to different weather conditions. The white option is especially popular for wooden decks or backyards as it reflects the sun and will add light into shadier spots.
Living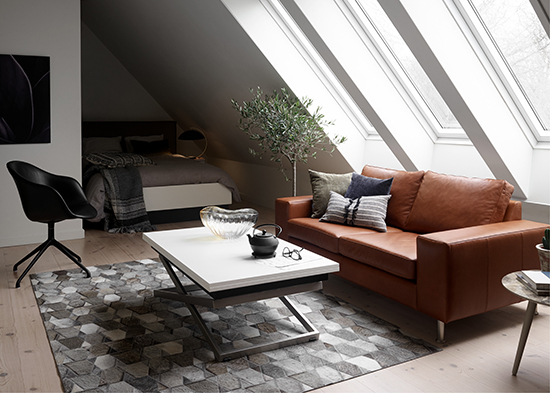 The beauty of the Adelaide is that it's just as easily used as a casual chair in your living or bedroom area, offering a comfortable sloping back to relax in. For a more tactile warm feel indoors, you could customize it in the Napoli fabric with pale oak legs, perfect for bringing some warmth and comfort into your space. If you like to change your style often, this is a great option as it will look as good in your bedroom as in your living room.
Coffee area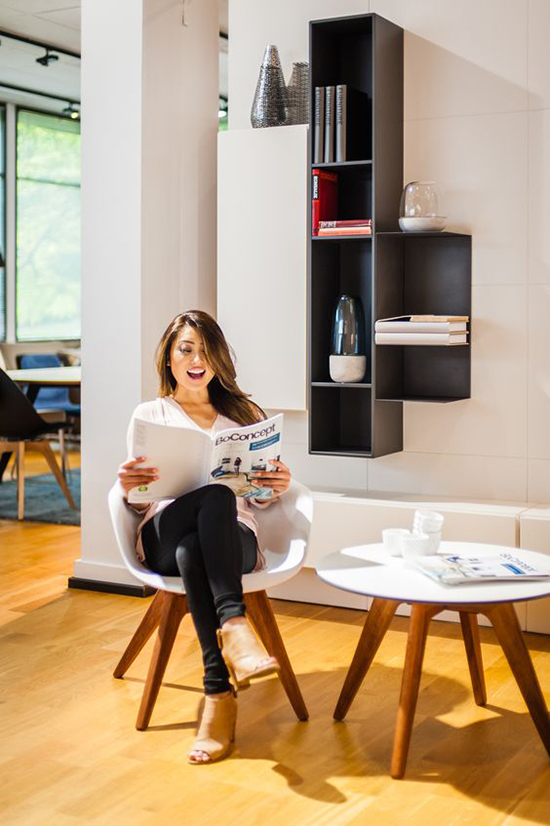 Want to create a coffee table nook in your sunroom or a little relaxation space in your outdoor area? Try the Adelaide chair with swivel function in high pressured white laminate with the Adelaide side table to create a relaxed setting indoors or outdoors. The best part is that because it's so flexible, you can move it around your home for different uses as the seasons and weather conditions change.
To discover our full range of modern dining chairs, why not pop into one of our Sydney furniture stores in Crows Nest or Moore Park. Or if you need some interior style advice, talk to one of our Interior Designers in store who would be happy to recommend the best sofas for your space or book an in home consultation for your home.
Watch the below video to see how this dining space transforms, as BoConcept interior designer Stephanie shows us how to extend and style the Milano dining table. For more videos like this, you can subscribe to BoConcept Sydney's Youtube channel, to get inspired!